AnimationMaster
The Free plugin for quick animations in Adobe Photoshop®
AnimationMaster brings over 1000 controllable motion presets directly into Photoshop's video timeline. It is a very fast way to animate layers and produce videos.
1000 Motion Presets
Motion presets make animating layers in Photoshop simple, easy and fun. With over 1000 adjustable presets, you can always turn a static layer into an engaging experience. Within seconds.
Includes Ease Maker (free)
Photoshop always lacked the much-desired animation feature – ease effects. With ease effects, the change between keyframes it not linear anymore, but can accelerate or slow down.
Ease Maker brings 7 types of ease effects – either In, Out or In/Out.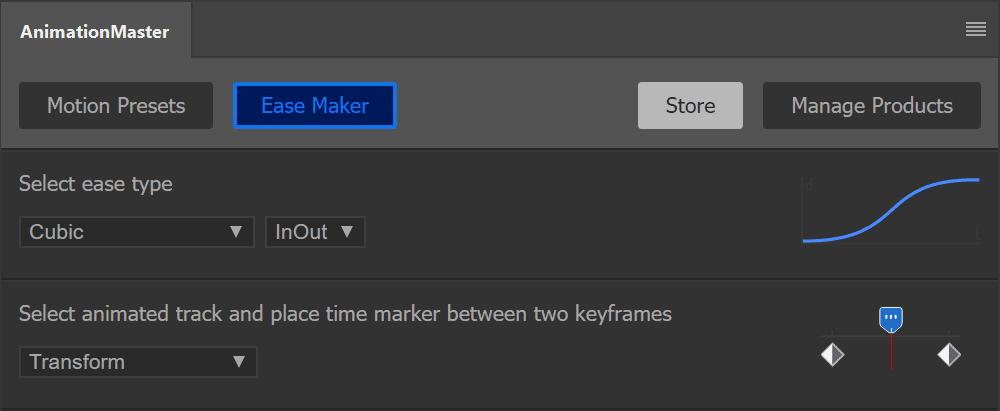 An organized timeline
When you work with AnimationMaster, all animation pieces are perfectly arranged.
If you add a transition-in preset, it will start where your layer started. If you add a transition-out preset, it will be placed at the end of the layer. You can even apply presets to layers you've already animated.
This way, everything stays in the right place and working with multiple animations in the timeline is hassle-free.

Quickstart
AnimationMaster improves the workflow of anyone, from beginner to expert in video editing/animation. It's very easy to start working with it.